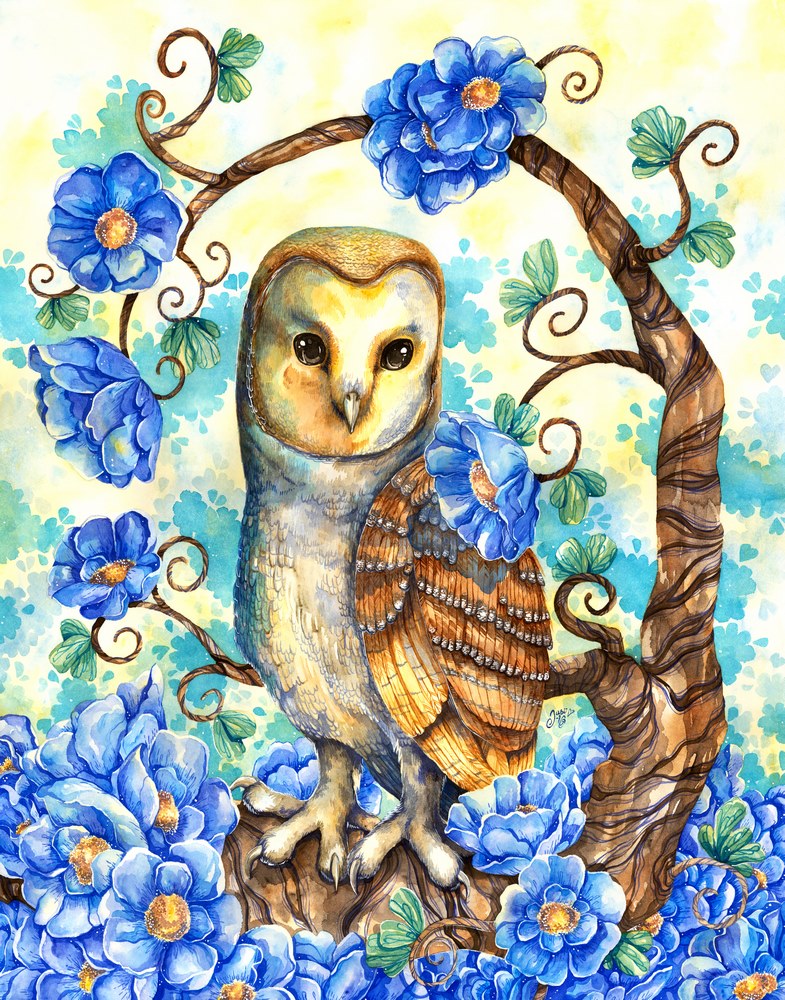 Original Painting - The Flowers of Blue
SKU:
Original_Painting_-_flowers-of-blue
Artist's note: "Starting on this painting, I had just gotten a new roll of watercolor paper. This paper was behaving very strangely and didn't blend the colors the way it should've. Very soon I found out I had been sent wrong paper and the roll was replaced. Still, I managed to finish this owl pretty much the way I wanted. It was a definite out-of-my-comfort-zone experience and once I received the correct watercolor paper, painting on it was easier than ever."
The size of the original painting is 56 x 70 cm