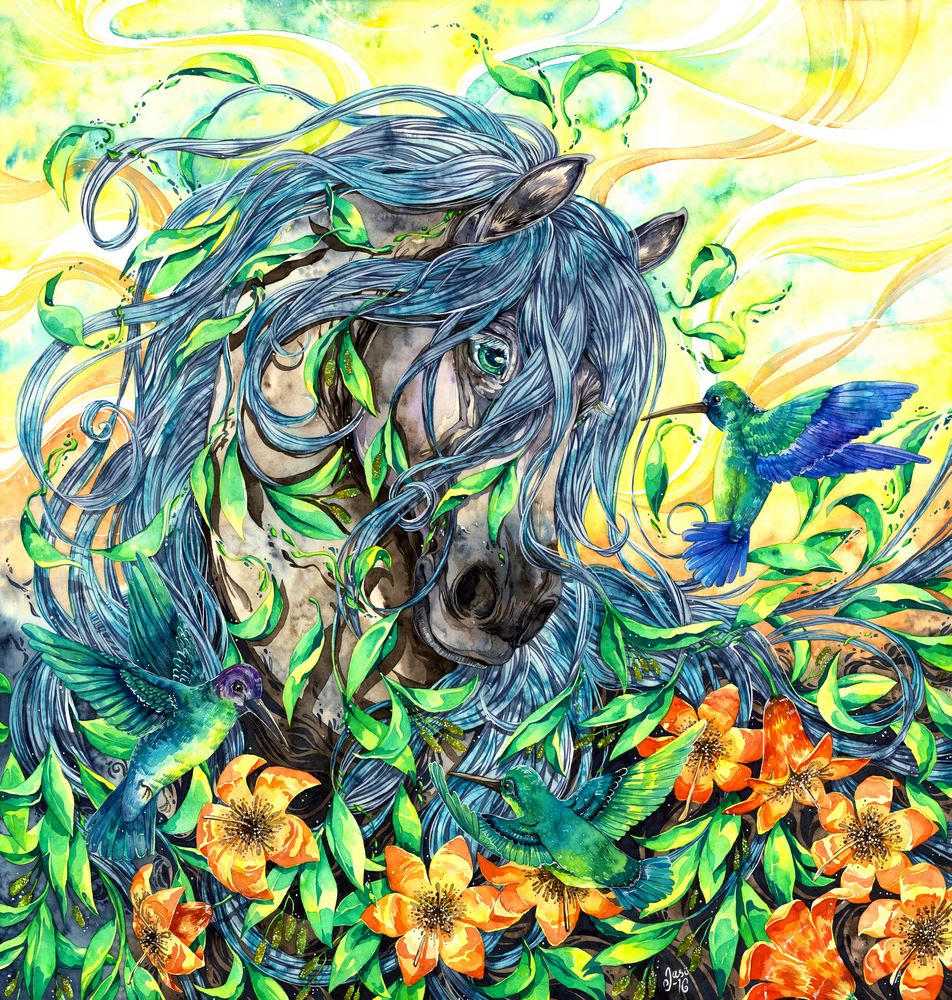 Original Painting - Evening Breeze
SKU:
original_painting_evening_breeze
Artist's note: "I just love drawing horses with their beautifully flowing manes. A familiar element seen in many of my creations is the flowers and leaves growing out of the living creatures. It is as if the horse grew out of the ground together with the plants."
The size of the original painting is 67 x 69 cm